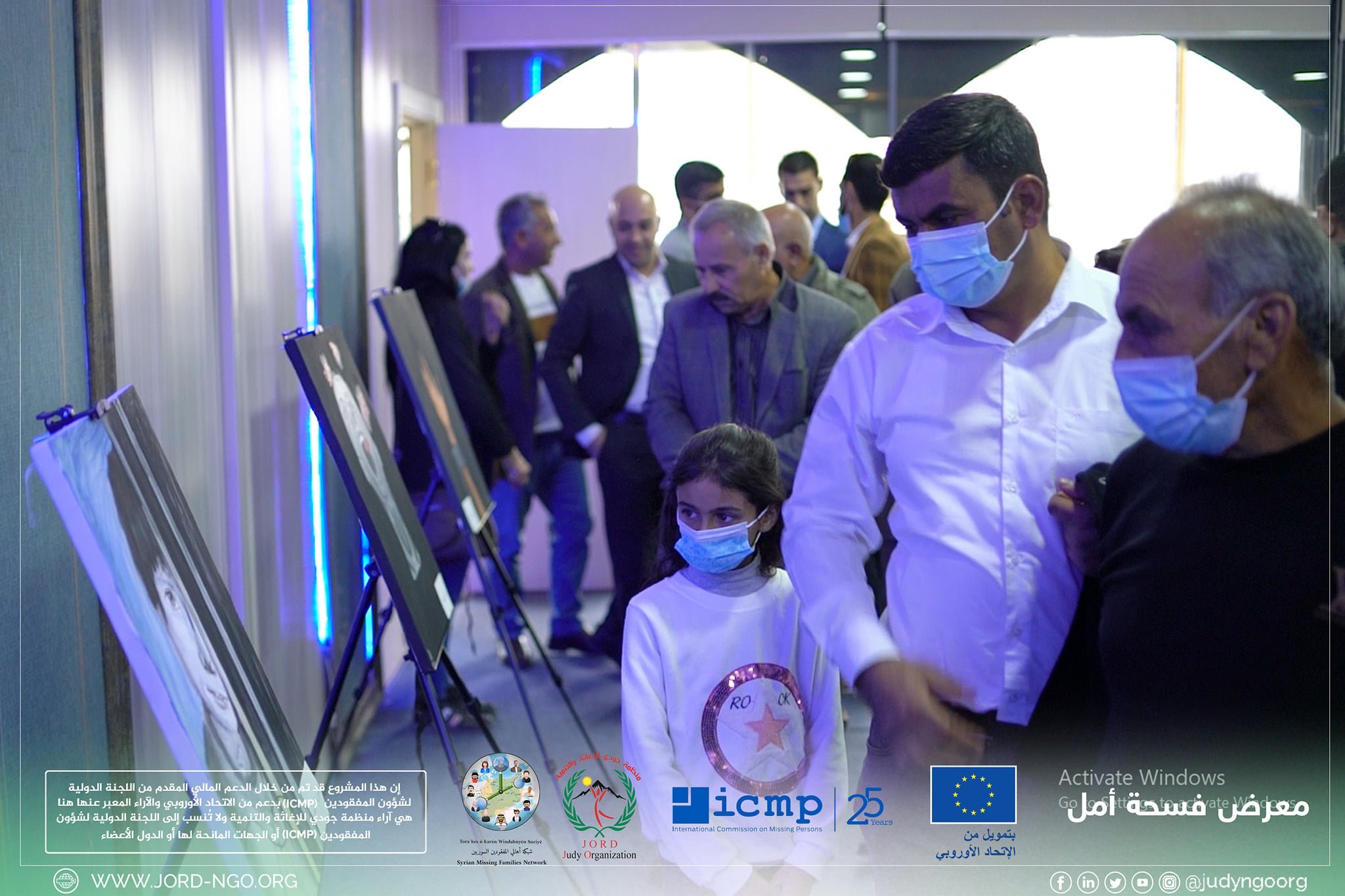 Commemorating the Memory and Advocating for Syrian Missing Persons
Project Details:
Location: Erbil – Duhok – Sulaymaniyah

Partner: ICMP – International Commission for Missing Persons
Project Summary:
The program, offered by the International Committee on Missing Persons, named "Small Grants Program" lasted for a period of one and a half months (6 weeks) from October 15, 2021, to November 30, 2021. The project activities took place in the provinces of Sulaymaniyah, Duhok, and Erbil.
The donor for this program was the European Union, and it was implemented in collaboration with the International Committee on Missing Persons. The project consisted of three main activities: conducting two media interviews with legal experts affiliated with JORD, preparing, and organizing an art exhibition showcasing 50 artistic panels.
The project targeted Syrian missing persons' families and all members of the community. The main project actors included a well-organized team from JORD in Erbil and Duhok, as well as the Syrian Missing Persons' Families Network in Kurdistan, Iraq.
In summary, the Small Grants Program aimed to shed light on the issue of missing persons and the relevant international law through media interviews and an art exhibition. It successfully engaged the community, as evidenced by the participation of around 500 people in the exhibition. The project's focus on supporting Syrian missing persons' families demonstrated effective collaboration between involved parties, highlighting and addressing this pressing humanitarian issue.