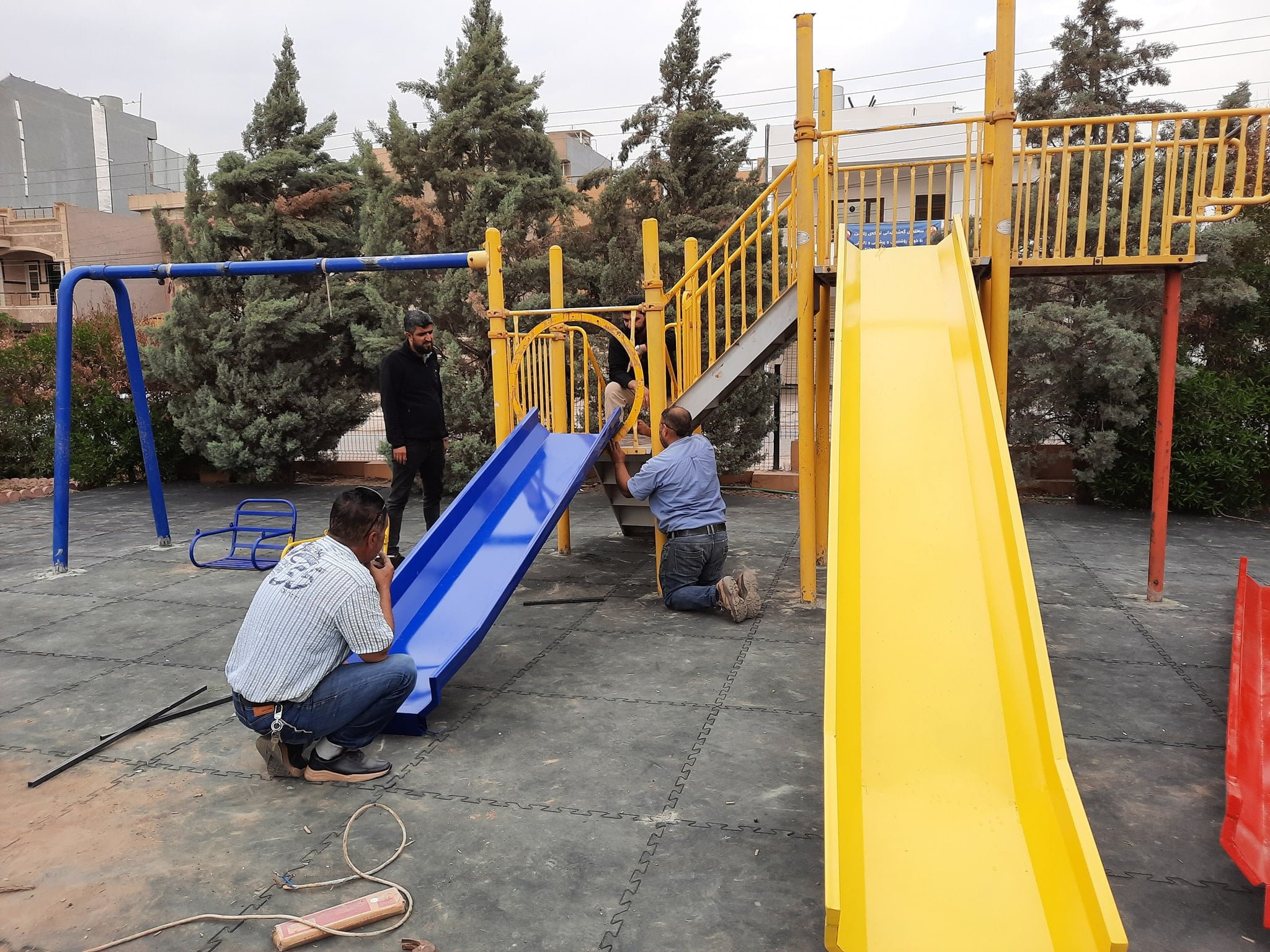 Survivor and Community-Led Response – SCLR / The Second Project
Project Details:
Location: Erbil / Darartu
Project Summary:
In 2022, the "Survivor and Community-Led Response (SCLR)" project continued its efforts in the Daratu area of Erbil, focusing on rehabilitation initiatives to improve and revitalize existing infrastructure. The project's initiatives during this period included the rehabilitation of a school, a youth center, and a public garden. Through these rehabilitation efforts, the project aimed to enhance the functionality and accessibility of these essential community spaces, contributing to the well-being and resilience of the local population.
Rehabilitating the school ensured that students had a conducive and safe learning environment, while the revitalization of the youth center provided a hub for young people to gather, engage in constructive activities, and foster a sense of belonging within their community. The rehabilitation of the public garden likely enhanced the community's shared space, offering a place for relaxation, interaction, and the promotion of environmental aesthetics.
By focusing on rehabilitation rather than establishment, the project demonstrated a commitment to optimizing existing resources and spaces for the benefit of the community. These efforts align with the broader goals of the SCLR initiative, which include fostering cooperation, rebuilding trust, and empowering local residents to take an active role in their own community's development and resilience.